Featured Resource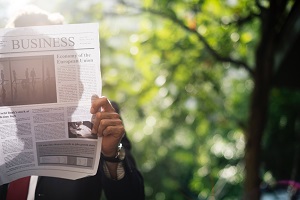 Newspapers.com
Historical newspapers archive from the 1700s-2000s containing thousands of well-known regional, state, and small local newspapers in the United States and other countries.

U.S. Newsstream
Key national and regional sources, current and archival to 1980s, as well as a number of local Gannett titles including the Appleton Post Crescent, the Fond du Lac Reporter and the Oshkosh Northwestern, among others.
Resources provided by Badgerlink.
Submitted on
Monday, November 12, 2018 - 3:08pm
I posted this on the Facebook page yesterday and forgot to post it here also. A very moving recording of the guns falling silent on Armistice Day November 11 1918. Listen to the end, it's worth the time. 
Click here
Or copy and paste
https://metro.co.uk/2018/11/07/eerie-recording-reveals-moment-the-guns-f...
Submitted on
Tuesday, October 30, 2018 - 9:51am
Submitted on
Wednesday, October 24, 2018 - 5:31pm