Featured Resource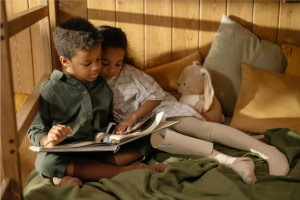 Book Connections
Enrich your connection to children's and young adult books through meet-the-author recordings, read-along performances and more!
Resource provided by Badgerlink.
Submitted on
Wednesday, May 24, 2023 - 4:30pm
We apologize for any inconvenience, but Read to a Dog is cancelled this Thursday, May 25th.  Sorry!  
There's good news, though- you can join us for our next Read to a Dog event on Saturday, June 3rd from 9:30am to noon with the incredible Teddy and his owner, Karen!
Submitted on
Tuesday, May 23, 2023 - 4:16pm
Submitted on
Tuesday, May 9, 2023 - 12:32pm