Featured Resource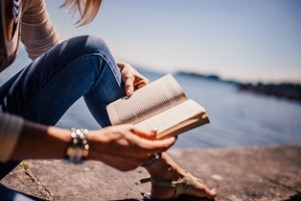 Novelist
Find a great summer read! Novelist helps you find readalikes for your favorite authors, titles, and series.
Resource provided by Badgerlink.
Submitted on
Sunday, May 21, 2017 - 7:46pm
Our Summer Reading Challenge, Build a Better World, is about to begin! Help us get ready!
May 22nd through the 27th come in and make a recycled cardboard building to add to our village. I have started it with the Library, where can we go from there? 
All week we'll have cardboard, tape and markers and all you need to bring is your creativity!